Does true love exist? These florists convinced us it does.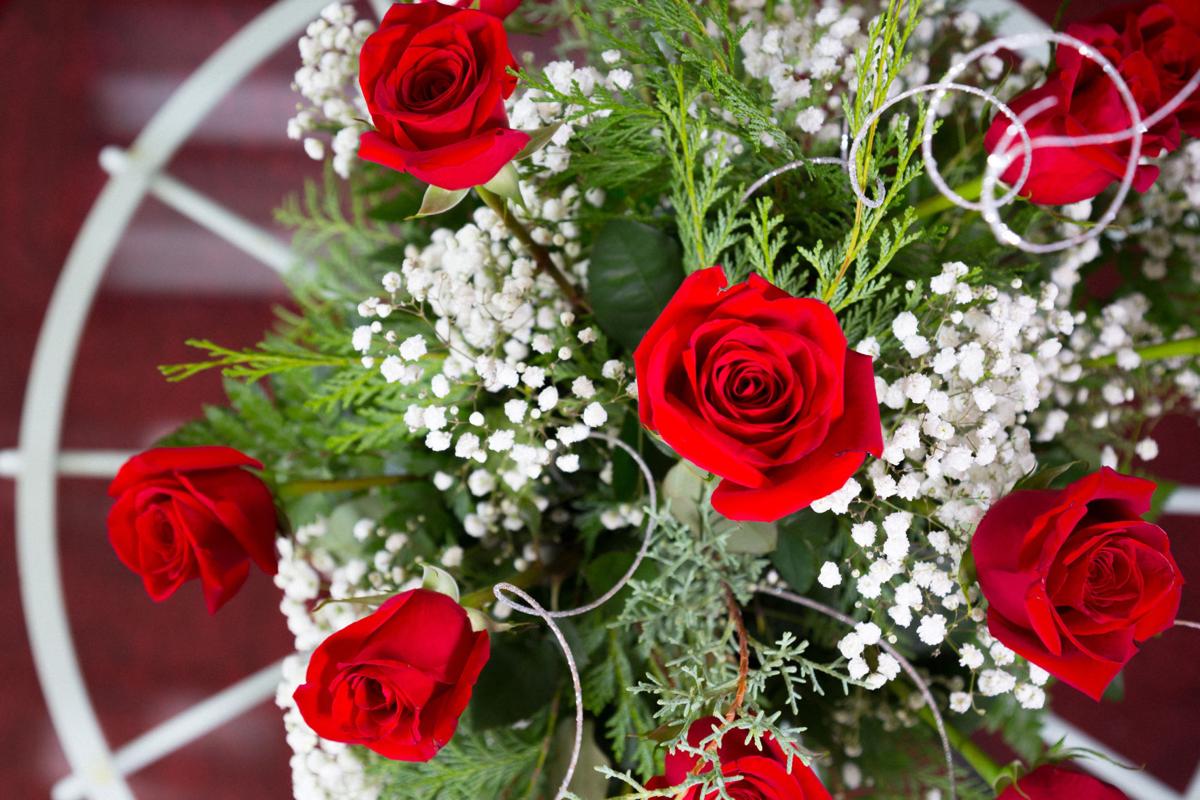 Kevin Clark was delivering a life insurance check when a package arrived that would affect his future marriage for decades.
The elderly widow he was meeting started to cry when she opened the box. Her husband had faithfully bought her a rose every week during their 60 years of marriage. Before he died, he made arrangements with the local florist to continue the weekly deliveries for the rest of her life.
The death benefit happened to arrive the same moment as the next single rose.
The gesture made an impression on Clark, now 65. When he met his wife a few years later, he started the same ritual. Thirty-five years and more than 1,800 roses later, he sees no reason to stop.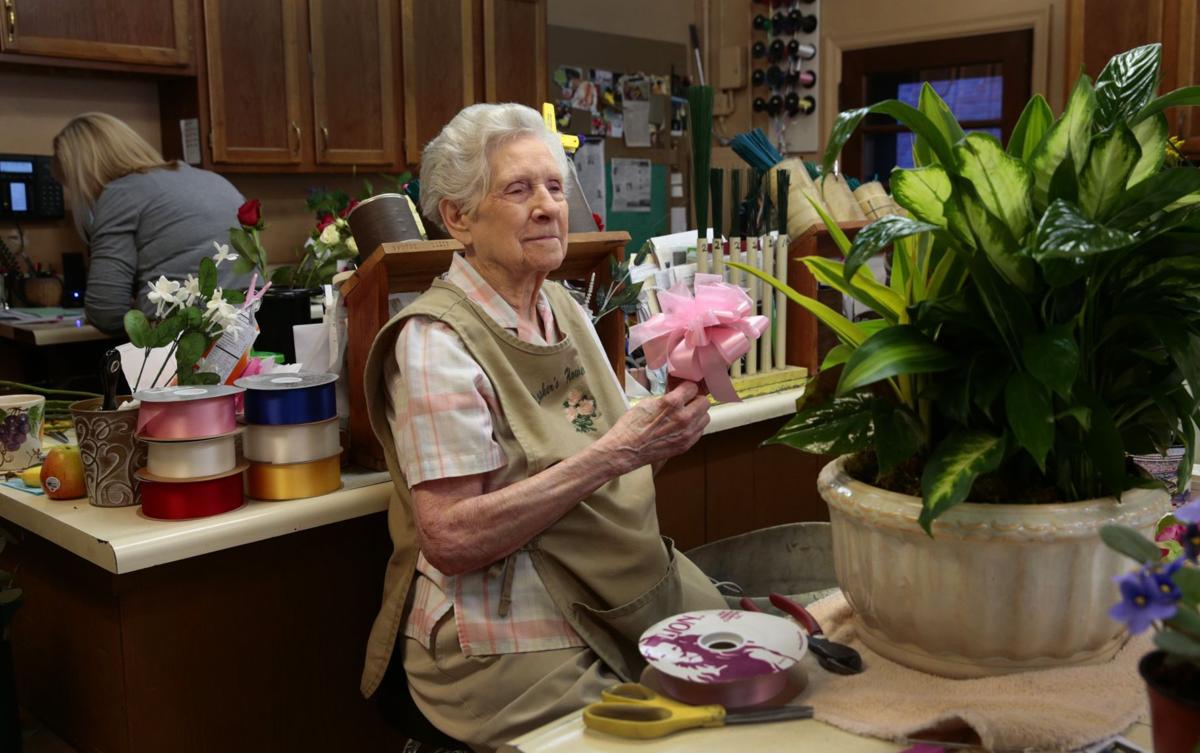 "Most men think I'm nuttier than a fruitcake," Clark, of Ballwin, said. "My father always said if you appreciate the woman you marry, you should treat her as such."
The flower, immortalized by poets and embraced by lovers, has withstood the test of time as a symbol of devotion and affection. But local floral shops have taken big hits in the changing economy. Large online companies gather orders and farm them out to local suppliers, taking their own cut. Grocery stores and warehouse clubs also sell cut-rate bouquets. The number of retail florists in the U.S. has dropped more than 50 percent since a peak in the early 1990s, according to U.S. Census data. In 1992, there were 27,341 retail florists. By 2015, there were 13,419.
Surviving brick-and-mortar floral shops are a testament to the relationships formed over a simple blossom — between givers and receivers, buyers and sellers.
Matt Hrebec, 60, of Grover, remembers when he met his girlfriend five years ago. He was immediately smitten. She works in the infant room of a private school. He figured if she had flowers in her room at school, she would think of him every time she saw them. Plus, he reasoned that it might make the room smell more fresh when there were diapers to change.
Every Monday, he goes to a florist, orders a bouquet and takes it to her work.
"And, I'm a pretty frugal guy, all around," he said. "But I'm just crazy about her."
He always includes a note with the delivery.
Eventually, he took Carrie Brewer, 56, to meet the florist, who asked her if she liked anything besides the yellow roses he was sending her. She did, and now they create a new arrangement for her each week.
Recently, she told Hrebec that she has saved every card that has arrived with the flowers he has sent.
She has 250 cards — and counting.
Both Hrebec and Clark started buying their gifts at Richter's Florists in Ballwin, which was bought a little over a year ago by Ayla Abbassi. She left a high-powered corporate career to take over Richter's, now Ayla's Floral Studio. The corporate world was all about money, she said. She wanted to do something creative that connected with people emotionally.
"When they start calling us 'my florist,' or 'my floral shop,' that's when you have a connection," she said.
Generational flower shops become a part of the cycle of life. Longtime florists say they have customers who found them at homecoming or prom for corsages, came back for proposals and engagements, returned for weddings and the birth of babies that followed. Over a single family's history, they will have handled funerals for parents and weddings for grandchildren.
"This business is all about emotion," Claire Waldbart Kramer, owner of Alex Waldbart Florist, said. When a new mom receives flowers from her husband, tears roll. The same thing happens when a bride sees her wedding bouquet for the first time. And when families come in to talk about the death of a loved one, Kramer keeps boxes of tissues in every room.
Even her standing orders have backstories. There's a man who sends his wife a bouquet every month starting in January until spring arrives. The weather is so often gloomy in the winter, and it's a way to lift her spirits. Another husband sends his wife flowers every two weeks throughout the entire year. He emails Kramer twice a year the notes he wants to include with each delivery, and she keeps a list. He's been doing it for five years.
Of course, it's not just romance, celebrations and milestones that florists help mark. They are also part of life's most vulnerable and heartbroken moments. They see how flowers can become part of the healing process.
Kramer recalls a young woman who had a miscarriage six months ago. Her husband placed an order to have a bouquet ready for her to pick up at the store every two weeks since their loss, she said.
Angela Carter, who runs the shop her mother started, Mary Tuttle Flowers in Chesterfield, remembers the gentleman who would arrive every Monday to buy a bouquet to take to his wife and daughter's mausoleum. His daughter had died young. He did it for more than 25 years. When he became too frail to drive, the florist delivered them to the cemetery once a month.
"When you work that closely with someone, they become your family," Carter said.
That loyalty goes both ways.
Tony Montano had a shop in Clayton in the early 2000s before he headed to New York City, where he started a floral shop in a midtown hotel. He had developed a following in St. Louis and returned frequently to do special events. Montano decided to move back to his hometown in 2014. A former client who had since moved offered to fly him to Vermont to do the flowers for her daughter's wedding. He agreed and created a wonderland for the wedding garden.
"It was just purely magical," Denise Deutsch said. The family has another wedding coming up.
"Get ready, Tony," she joked. But even if he can't take the job as a florist, she hopes he can attend as a guest.
"He's like part of our family," she said.
Sharon Purcell's mother used to order flowers from Lesher's Flowers when she was growing up in south St. Louis. Purcell created her own account when she was 18 before she left for college. Naturally, they did the flowers for her wedding. Every year since, her husband has sent her long-stemmed pink roses, their wedding flower, for every birthday, anniversary and Valentine's Day.
They've been married 33 years and have five grown children.
On their 30th wedding anniversary, he gave her a special gift, and in his excitement forgot his traditional delivery. Their son noticed as soon as he walked into the house.
"Dad, where's the flowers?" he asked.
The pink roses arrived the next day.
But it's not just an older generation who appreciates the impact this gift can make.
Kim Brannan, co-owner of Stems Florist in Florissant, talked about a man who came into their shop last week. He is in the military and about to be deployed overseas. During that time, he will have very little contact with his wife. He placed an order for a red rose to be delivered to her every week during the 27 weeks of his deployment.
They had red roses in their wedding.
Original post from St. Louis Post-Dispatch
Publication date: Jan-28-2018