How Flowers Blossomed Into One of Art History's Most Popular Subjects
Throughout the history of art, certain subjects have resonated particularly strongly with artists and audiences alike. Ranging from cats to Cupid, these revisited trends reveal art's most popular muses, with flowers at the forefront.
Rooted in ancient art and still prevalent today, depictions of blossoms, blooms, and other botanical elements can be found in many of the most significant art movements, whether carved into clay or starring in a still-life. Here, we trace the history of the humble flower in art, exploring its evolution and identifying iconographic trends that have attracted artists for centuries.
Ancient Egypt
In Ancient Egyptian mythology, the lotus flower symbolized the sun and had strong ties to the concept of creation and rebirth. A simplified and stylized lotus motif was often used to adorn artistic objects, including papyrus paintings, amulets, and ceramics.
In addition to ornamental decorations, Egyptians also employed flowers as an artistic medium. In King Tutankhamun's tomb, for example, multiple collar necklaces made of dyed linen and cut blossoms—including sunflowers, cornflowers, poppies, and blue lotuses—were found among his many trinkets and treasures.
---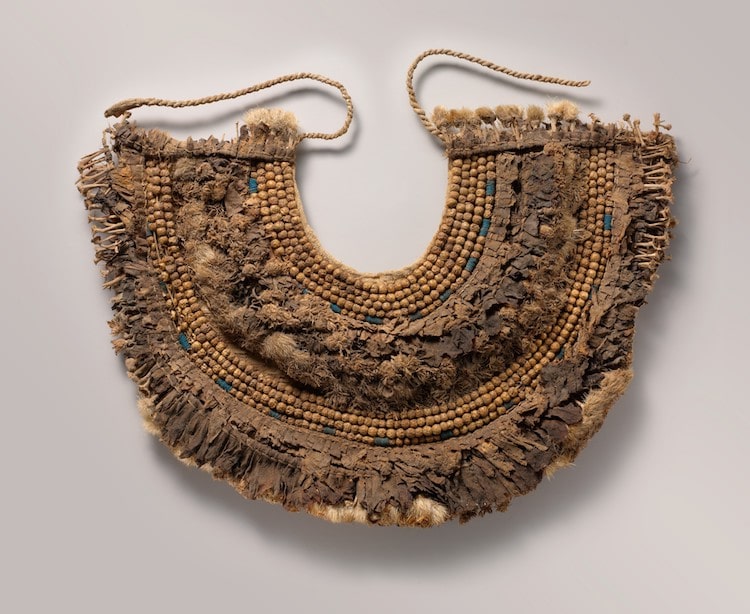 Medieval Art
Floral motifs were also prominent in decorative art of the Middle Ages. During this period, tapestries and other large-scale textile art gained popularity, popping up in castles and churches across Europe. In many of these works, the subject—often a group of figures—is placed against a backdrop embellished with repeating floral patterns. These pieces are known as millefleur (from the French mille-fleurs, or "thousand flowers") tapestries.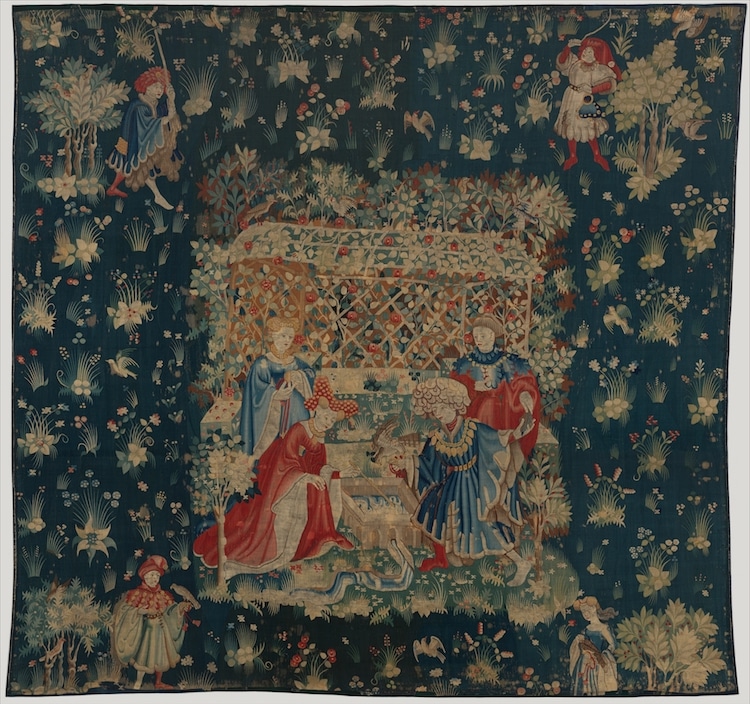 The Renaissance
During the Italian Renaissance, artists were inspired by millefleur tapestries and often incorporated floral designs into their large-scale mythological paintings. In Primavera by Botticelli, the goddess of Spring is shown sprinkling flowers on the blossom-covered forest floor, which make up most of the 190 blooms featured in the painting.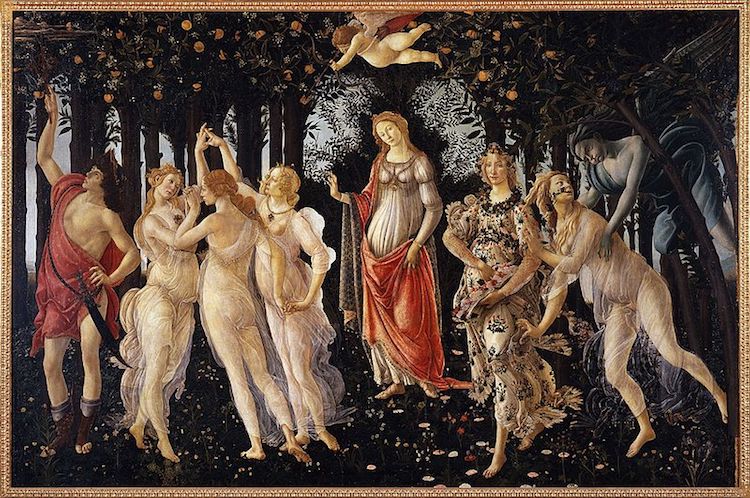 At this time, many Renaissance artists in Northern Europe specialized in still-life painting. Often, these depictions featured floral arrangements that, according to the Metropolitan Museum of Art, "typically combined flowers from different countries and even different continents in one vase and at one moment of blooming," illustrating the importance and prevalence of botanical books and other floral studies during the Northern Renaissance.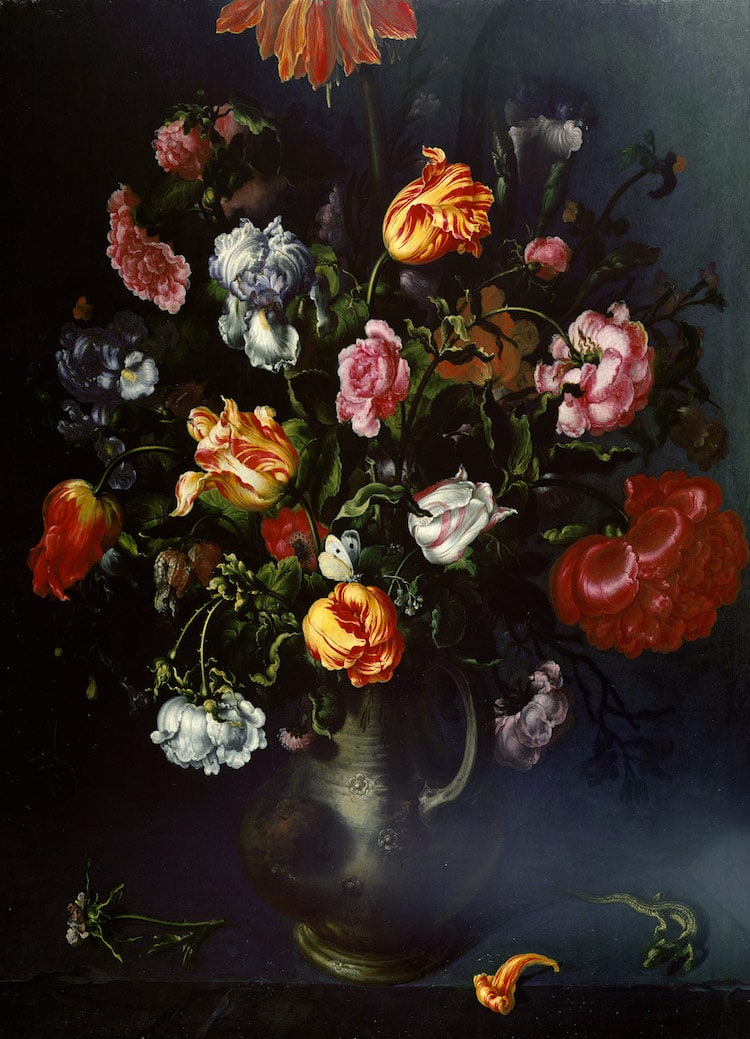 Impressionism
During the Impressionist movement, French painters employed floral subject matter in several ways. Often, a beautifully arranged bouquet is featured as a subject of an indoor scene. Unlike still-life paintings, these pieces frequently include figures, too.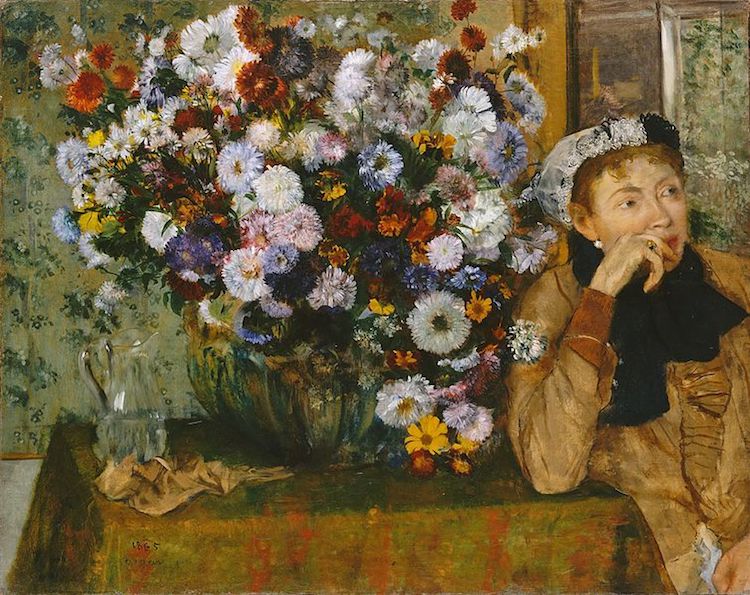 In other paintings, blooms set the scene and serve as a backdrop. As many Impressionist artists opted to work en plein air ("outdoors"), flowers, plants, and other elements of nature often compose the background of their paintings.
In some cases, like Monet's iconic Water Lilies series, the flowering plants are the focal point of the painting. Given the prominence of the lilies in his paintings, it is no wonder that Monet famously explained: "It is maybe to flowers that I owe becoming a painter."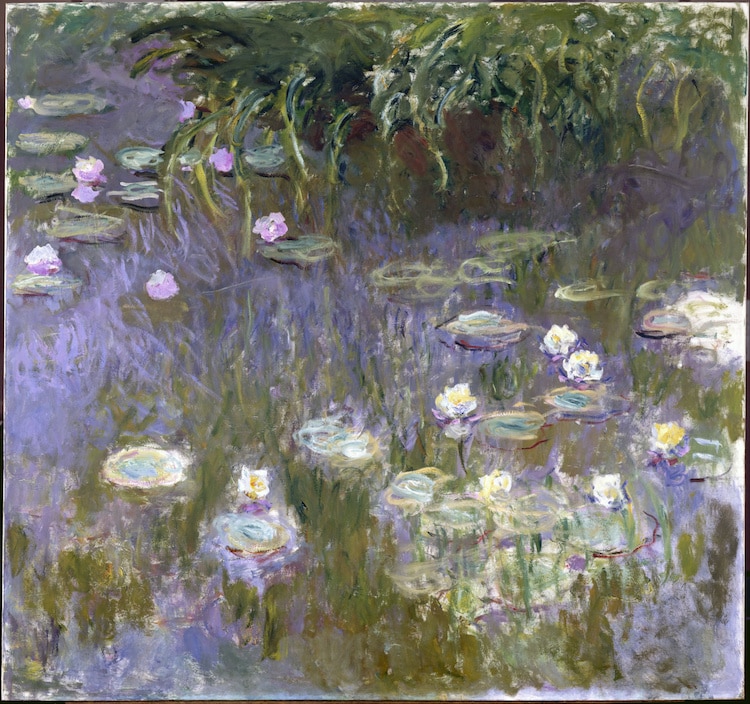 Post-Impressionism
Throughout the Post-Impressionist period, artists continued to portray flowers in their paintings. Like Impressionist depictions, these pieces range from indoor representations, like Van Gogh's famous Sunflowers, to scenes set in the outdoors, like the artist's famed Irises.
In both cases, the blossoms and blooms often serve as the primary subject of the pieces, showcasing the Post-Impressionists' interest in rendering everyday subjects as stylized studies of brushstroke and tone.
Fauvism
Given Fauvism's emphasis on color, paintings from this period often feature vibrant flowers as decorative elements. In many of Matisse's iconic interiors, beautiful and busy floral designs adorn the walls. As art critic Robert Hughes explains in The Shock of the New: The Hundred-Year History of Modern Art—Its Rise, Its Dazzling Achievement, Its Fall, "Matisse loved pattern, and pattern within pattern," making floral wallpaper the perfect accent for his indoor depictions.
Fauvists also continued the still-life tradition, producing expressive bouquets that favor color over line.
Pop Art and Neo-Pop Art
During the Pop Art movement, artists created bold pieces of art that incorporated and reimagined accessible, everyday subject matter. Flowers—both as stand-alone studies in Andy Warhol's silkscreen series and as elements of simplified still-lifes by Roy Lichtenstein—frequently "popped" up in these works.
Neo-Pop artist Jeff Koons also frequently features flowers in Some, like Large Vase his contemporary art. of Flowers, put a sculptural spin on still-life depictions from the Renaissance. Others, like Puppy, allude to ancient Egyptian art by employing real blooms and botanicals.
---
Contemporary Ephemeral Art
Like Jeff Koons, many contemporary artists use real flowers to produce exquisite ephemeral art. Ranging from meticulous floral arrangements to outdoor sculptures and public installations, these pieces celebrate the flowers' fleeting beauty and keep their artistic legacy alive.
Original post from My Modern Met
Publication date: March-16-2018